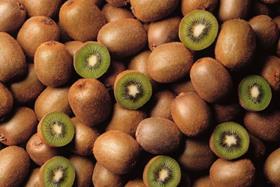 The Chilean kiwifruit campaign has got off to an atypical start as the coronavirus pandemic continues to disrupt global markets.
According to the latest crop report released by the Chilean Kiwifruit Committee, shipments to week 20 stood at 60,623 tonnes, a fall of 12 per cent on last season.
Muted demand in China and India has led to a surge in exports to Europe, which took 25, 148 tonnes, an increase of 43 per cent on 2019.
Shipments to Italy, France and the Netherlands were up 91 per cent, 63 per cent and 54 per cent respectively.
Asian markets took 12,130 tonnes, a decrease of 37 per cent compared to the same week in 2019. However exports to Japan were up 5 per cent.
Carlos Cruzat, president of the Kiwifruit Committee, said the fact that the European market was relatively undersupplied had provided a good early opening for Chilean fruit.
Exports to Brazil and Mexico increased by 11 per cent and 29 per cent respectively, however, shipments to Latin America were down 24 per cent overall at 9,106 tonnes.
The Middle East market received 3,291 tonnes of fruit, an increase of 43 per cent on last year, with the UAE seeing a rise of 137 per cent. Russia, meanwhile, saw a fall of 51 per cent in exports.
Chile exported a total of 153,000 tonnes of kiwifruit in 2019. Shipments to Europe fell by 24 per cent to 45,000 tonnes, while exports to Latin America and North America decreased by 4 per cent and 20 per cent to 31,000 tonnes and 21,000 tonnes respectively. Exports to Asia grew 7 per cent to 37,000 tonnes.
Hayward makes up around 96 per cent of Chile's output, with yellow varieties – predominantly Jintao –accounts for the remainder.