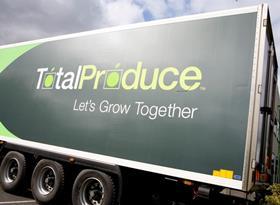 Total Produce has announced an impending change to its board, with Seamus Taaffe set to leave the group.
According to a statement, Taaffe has advised that he will retire from his role as non-executive director at the end of the current financial year.
"Seamus joined the board as a non-executive director in 2012 and is now in his ninth year as a non-executive director,' said chairman Carl McCann. 'I join the board in extending to Seamus our sincerest appreciation for his long service and commitment to Total Produce.
'The group has benefitted greatly from his experience and guidance over the years,' McCann continued. 'His contribution has been very valuable for the continued growth of the group.
'We wish Seamus the very best for the future,' he added. 'This change facilitates orderly board succession."