Producers says they have not been paid for months, leaving them in an unsustainable position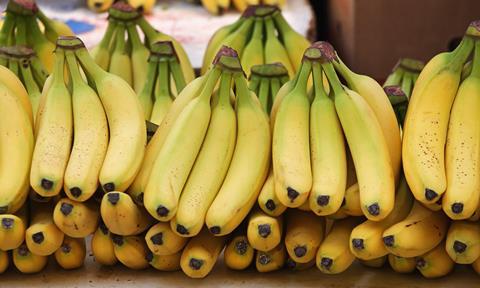 Paraguay has become the latest country to suspend banana exports to Argentina. The move follows a decision by Bolivian banana producers to halt exports to Argentina and block the international bridge connecting the two countries in the municipality of Yacuiba until Argentina pays off the money they are owed for the purchase of the fruit.
Last week, dozens of banana producers protested in front of the Argentine Embassy in the Bolivian capital, La Paz, demanding payment of more than US$12m from Argentine buyers.
Daniel Ramos, president of banana association Uniban, said: "Since August, banana producers and exporters have not received a single dollar of payment for the fruit we have sold to Argentina. We have had meetings with the Argentine authorities in Buenos Aires and also in La Paz with Ambassador Ariel Basteiro, who promised to make the first payments on Tuesday, 7 November, but to date we have not received any disbursement."
On 14 November, Paraguay opted to take similarly drastic measures. According to the Paraguayan Banana and Pineapple Chamber, Paraguayan banana producers are owed US$10m from the neighbouring country, prompting Paraguay to suspend exports.
Oscar Peña Paniagua, vice president of the Paraguayan Banana and Pineapple Chamber, told Misiones Online that the situation has worsened approximately a year ago, with delays in initial payments and payment terms that reached 180 days.
Around two months ago, payments ceased altogether, leaving Paraguayan producers in an unsustainable position, Peña added.
He noted that producers took the decision in the face of growing uncertainty in Argentina because of the upcoming elections.
"Elections are approaching and there are fears of a break in the exchange rate or an equalisation of the official exchange rate, which could lead to the bankruptcy of importers and cause havoc in the industry," Peña said.