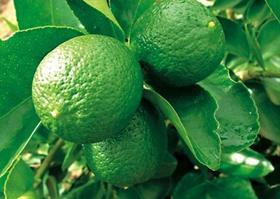 The Brazilian Association of Lime Producers and Exporters (Abpel) has announced details of a new marketing campaign, which kicks off at the end of January in Portugal.

Taking place in Lisbon and Estoril on 26-30 January, the trade and consumer initiative, aptly named Citrus Promotion 2010, is designed to increase the consumption of Brazilian-grown Tahiti limes in Portugal.

"This year, Abpel will carry out consumer promotions in the public squares and shopping centres of Lisbon and Estoril, while the cities' top schools of tourism and hotel management will serve as a base for trade efforts," Waldyr Promicia of Abpel told Fruitnet.com

Consumer-focused activities aim to raise awareness among the Portuguese population about the health properties of Tahiti limes. "Over the course of two days as many as 50,000 lime kits will be distributed to passers-by in Lisbon and Estoril," Mr Promicia explained.

Abpel is also organising activities for hotel and catering trade operators on 28 and 29 January at the Lisbon Hotel and Tourism School and the Estoril Hotel and Tourism School.

"The aim is to teach gastronomy students (including waiters, bar staff, chefs, housewives and other professional catering staff) about Brazilian limes and cooking with limes to promote the greater use of the fruit within the Portuguese culinary industry," added Mr Promicia.