Heavy rains in São Francisco Valley hit mango and grape exports, but melons, watermelons and limes register increase in shipments
Brazilian fruit exports fell 11 per cent in volume and value in the first half of 2022 compared with the year-earlier period. Releasing the figures this week, industry association Abrafrutas said the decrease was due to adverse climatic conditions in the country's biggest fruit producing area, the São Francisco Valley, which had affected mangoes and table grapes in particular.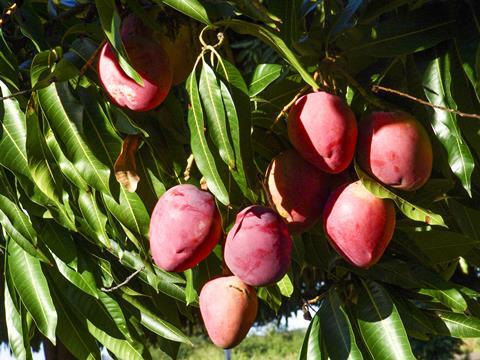 "Heavy rains affected the productivity and quality of the fruits produced, or that caused a reduction in the volumes exported and the prices paid in the in the international market," said Abrafrutas's executive director, Eduardo Brandão.
In June, the Petrolina Rural Producers Union (SPR), released a statement calling for action to prevent a collapse in the fruit sector in the São Francisco Valley. With losses sustained due to the rain that fell in the region between December and April put at R$80m (almost US$15m), along with the increase in the prices of agricultural inputs, sea freight and wages, SPR warned that the local industry faces its worst crisis in 15 years.
Apple exports also fell sharply in the first semester following the loss of approximately 30 per cent of the crop due to drought in production areas in southern Brazil. This resulted in a drop in productivity and a reduction in fruit sizes, especially in the Gala variety.
The war between Russia and Ukraine has also hit exports, Russia being a key market for Brazilian fruit.
In spite of the overall contraction in exports, shipments of melons, limes and watermelons grew in the first six months of the year. Melon exports totalled 94,100 tonnes with a value of US$56.1m, an increase of 9 per cent in volume and 7 per cent in value compared with 2021.
Abrafrutas said the increase was the result of the lower availability of Central American melons, which allowed Brazil to capitalise on strong demand in the European market.
Exports of watermelon, meanwhile, grew 20 per cent in volume and 32 per cent in value. Brandão said the growth in melon and watermelon shipments was due to increased consumption in Europe, as well as quality improvements in both fruits.
Lime exports totalled 90,000 tonnes worth US$75.9m in the first half of 2022, representing an increase of 14 per cent in volume and 12 per cent in value on the same period of 2021. This was due to an increase in planted area and the entry of new players in the export market.
Lime consumption in Europe ­– the main destination for Brazilian fruit exports – has risen markedly since the pandemic due to the product's perceived immunity boosting properties.
Brandão said he was confident that some of the shortfall could be recovered in the second semester.
"A more favourable climate is forecast for the coming months, which will probably result in an improvement in quality and productivity," he noted. "We know that due to the poor performance in the first semester it will be difficult to exceed last year's shipment total, but as the volume of exports has grown in the last six months of the year, we are hoping to at least reach 2021's shipment volume."