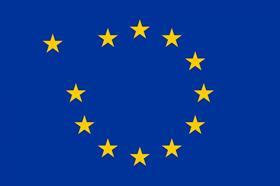 The government's 'worst-case scenario' planning for Brexit border disruption and food shortages next year is now set to become reality, food industry leaders warnedThe Grocer this week.
Government officials and food industry representatives met on Tuesday to discuss the issue, with Dan McCartney, Defra's head of food security and resilience, telling industry figures to "expect 40 per cent flow rates", one attendee told The Grocer. On Thursday, a group gathered again to discuss the "medium-term risk to UK border flows", said another.
"[Defra] wanted to run it past industry to see whether we agreed that's a reasonable worst-case scenario," one industry source told the publication. "A lot of us are looking at it and thinking, that's just what's going to happen."
The government's 'worst-case scenario' predicted 40-70 per cent of trucks travelling to the EU may not be ready for new border controls, resulting in queues of up to 7,000 trucks on motorways across Kent.
Since the EU supplies the UK with 26 per cent of its total food and around 70-80 per cent of its fresh fruit and vegetables, the disruption could leave a significant shortfall in the nation's food supplies.
Around 70 per cent of tomatoes, 99 per cent of spinach, 71 per cent of cucumbers and 74 per cent of pears come from Europe, according to Defra figures.
While the UK intends to delay implementing full border controls until July next year, Europeans have said they will enforce all checks from 1 January. The Cabinet Office said this could not only restrict exports but delay European trucks from returning to Europe to pick up new consignments, thereby disrupting both imports and exports "to a similar extent".
"I can't see any other possibility than food shortages," said one industry executive told The Grocer, echoing Tesco's chairman John Allan last month who warned there could be fresh food shortages for up to "a few months".
A Defra spokesman told The Grocer the government is supporting the food industry in its "preparations for a range of scenarios" and will continue to work closely with it "to ensure people across the country have the food and supplies they need".
This week the Department for Education advised schools to purchase long-life products as part of preparations for "possible changes to their food supply chain from 1 January 2021".