Expansion of BRICS membership will bring new realities for the South African fresh produce export business
The recent summit of the BRICS nations in South Africa has been hailed as a major success for the country, with interesting new developments for the fruit sector.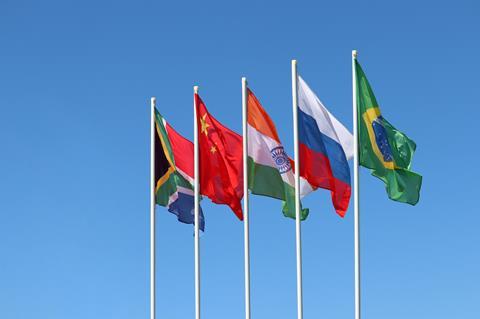 South African sources said that the BRICS Business Forum held during the summit was a particular eye-opener.
"In the past, these events were dominated by discussions on energy and minerals. The Sandton event was dominated by agriculture," said the Citrus Growers' Association's CEO Justin Chadwick. "Given the big rural population and importance of agriculture in the BRICS nations, agriculture should, and did, take centre stage.
"The outcomes of the Business Forum have been adopted and delivered to the Heads of State," he confirmed.
A focus on tariffs and attention to phytosanitary issues were important issues for the fruit industry.
"Linking business people was a priority – with discussions on air linkages between the BRICS nations, visa-free entry, and a move to dealing in own currencies," Chadwick continued.
Even before the summit began, the South African avocado industry was a major winner.
During South Africa-China bilateral talks, the protocol giving access to South African avocados to China was signed.
The avocado industry is now busy finalising the last details for exports to start in 2024. South Africa is the second African country after Kenya to gain access to China for its avocados.
Chadwick said that within BRICS, South Africa was seen as a proxy for Africa and represented the wishes and priorities of the African continent.
"There was a lot of discussion on the African Continental Free Trade Agreement – and how Africa will be connected in the future."
The most important announcement emerging from the Summit was the addition of six new countries to the BRICS partnership. This brings Argentina and Egypt, major fruit producing countries, into the mix.
Middle Eastern nations such as Saudi Arabia and the UAE are also due to join BRICS in January.
For Southern Hemisphere citrus, the inclusion of Argentina adds another significant lemon exporting country into BRICS, while for African citrus the inclusion of Egypt adds a major orange producer and exporter to the partnership.
In terms of export destinations for Southern African citrus it has been revealed that BRICS already includes the number two destination, namely China, and the number fo ur nation, Russia.The UAE ranks fifth and Saudi Arabia eighth.
Chadwick said that in total more than 600,000 tonnes of South African citrus was exported to these BRICS+ countries, representing 30 per cent of total exports.
In terms of potential markets, it was not long ago that South Africa exported 45,000 tonnes of fruit to Iran. "In 2022 it was zero. There could be a possibility of reviving the citrus trade with Iran," he noted.
Chadwick added there would always be debates about the merits of being part of BRICS.
"Although the initial reason for such a formation was to challenge the existing world order, membership must start to benefit the people in these nations."