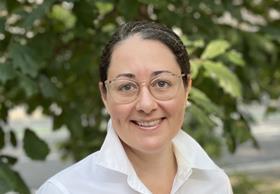 Calavo Growers has announced the appointment of Mariela Matute as its new chief financial officer, effective 11 October.
Prior to joining Calavo, Matute most recently served as director and chief financial officer for Amazon Business, the business-to-business (B2B) online procurement division of Amazon.com. She also served as director of finance and operations for its Amazon Fresh division.
Steven Hollister, interim chief executive officer of Calavo Growers, said the company was excited to welcome Matute as a part of its management team.
"Mariela has an impressive combination of financial expertise and relevant industry background, including food production and agriculture, which make her highly qualified to assume the role of chief financial officer," said Hollister.
"She is a proven senior financial leader, joining us most recently from her role as chief financial officer of the B2B division of Amazon. In addition, she also has deep experience and exposure to Mexico and Latin America, having served as chief financial officer of Driscoll's Americas region, which spanned from Canada to Chile. Her broad skill set will benefit the company and all its many stakeholders."
Matute expressed her excitement in joining Calavo and said she looked forward to helping the company grow.
"I am thrilled to step into the chief financial officer role at Calavo and to help the company execute its strategic plan, accelerate its profitable growth and deliver shareholder value," said Matute.
"I look forward to partnering with the entire Calavo team to build on the company's strong foundation."