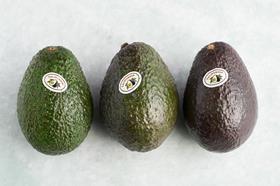 The California Avocado Commission (CAC) has reiterated its top priority remains safety throughout the supply chain and has implemented a number of new approaches to help mitigate the impact that the coronavirus is having on its industry.
One such change is a shift in advertising purchasing, swapping from outdoor advertising to streaming video and digital communication.
In a statement, CAC said it was an important move to ensure its objectives of reaching targeted consumers were being met.
Several consumer and trade events that CAC had as part of marketing plans have been cancelled, with the commission focussing on digital programmes with influencers in its place.
The CAC has also confirmed it will continue with its current advertising creative, "the best avocados have California in them."
CAC commission president, Tom Bellamore, said the decision had been made in response to the coronavirus outbreak.
"The Commission has been extensively re-evaluating each CAC activity in light of societal shifts and sensitivities and adjusting our activities as we strive to move forward in support of this year's California avocado crop with the right messages, tone and method of delivery," explained Bellamore.
"Likewise, the obvious importance of retail sales and the constraints on the foodservice industry are driving daily decisions about how we allocate resources and support our valued customers."
Bellamore advised the CAC is continuing the safe growing, harvesting and packing procedures already in place before the virus hit.