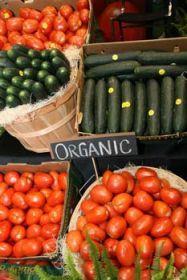 Canada and the European Union have reached an agreement on equivalency of organic products, in a move which is expected to significantly boost organic food trade between the two markets, according to a report by Food Navigator USA.
"The review of each other's rules for organic production and control systems have led to the conclusion that in the EU and Canada the rules governing production and controls of organic agricultural products are equivalent to those laid down in each other's legislation," the European Commission (EC) said in a statement on Friday 24 June.
"The equivalency reached will facilitate and hence boost trade in agricultural organic products between the EU and Canada."
Canada launched its Canada Organic Biologique logo two years ago in order to harmonise the various voluntary and mandatory organic certification in use across different provinces of the country.
Canada's Organic Products Regulations now require that all Canadian organic products are endorsed by a certification body accredited by the Canadian Food Inspection Agency (CFIA).
The Canadian and EU decision on organic equivalency follows discussions between the European Commission and CFIA, reviews of the two markets' respective organic rules, and spot checks of control measures in both regions.
The respective organic logos are now authorised for use across both markets.