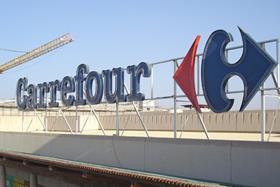 French retail giant Carrefour Group and Label'Vie, Morocco's second largest supermarket operator, have signed a franchise agreement for the Moroccan market.
This agreement proposes the development of hypermarkets under the Carrefour banner. The first such hypermarket, which will be operated by Label'Vie under the French retailer's insignia, is scheduled to open in Salé, on the west coast of Morocco, on 19 February this year.
According to Carrefour, the new store will boast a sales area of 5,500m2, over 30,000 product references, 250 employees and 600 parking spaces.