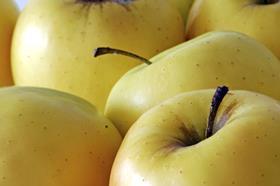 Catalan apple and pear stocks are at their lowest level in five years, according to regional fruit association Afrucat.
It said the Covid-19 sales surge, a shorter summer fruit season and the general decline in European topfruit production are behind the fall.
As of 31 October, apple stocks were down 30 per cent on last year and 18 per cent below the five-year average. Golden Delicious showed the biggest falls, with levels down 33 per cent year-on-year and 30 per cent on the five-year average.
In pears, total stocks for Lleida (figures for Girona were unavailable) were running 4 per cent below last year's level due to a fall in the two main varieties, Conference and Blanquilla.