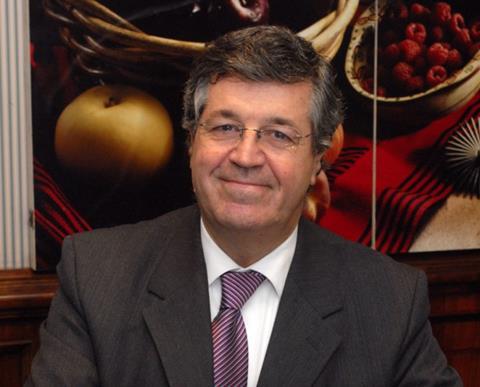 The Chilean Fruit Exports Association (Asoex) has announced support for its long-standing trading partner, China, by offering to donate fresh fruits to the medical staff working to treat people affected by coronavirus.
In a statement, Asoex president Ronald Bown Fernandez (pictured), said they are following the situation closely.
"It is complex, it requires constant monitoring as to how it evolves. We are relying on Chinese authorities to contain the virus, with the aim of returning to normalcy in the shortest period of time possible," said Fernandez.
Asoex reported the release of containers filled with fresh Chilean produce, currently in different ports across China, had been held back due to the outbreak, and while Chinese consumers are turning to online markets to purchase fresh produce, overall consumption had reduced.
It's unknown how long the current situation in China will last, with Asoex announcing it will work with the government to minimise the negative effectives by implementing a "specific campaign to promote the healthy attributes of fruit consumption".
Starting this month and continuing through to April, the campaign will be active on social media through the use of key opinion leaders, as well as appearing on television.
Consumers will be encouraged to add healthy fruits to their breakfasts, lunches, dinners, and snacking occasions and be reminded about the numerous health benefits that these fruits contain, especially their Vitamin C, Vitamin D and antioxidant content.
The Chilean season leading up to the outbreak of the Coronavirus was one with plenty of promise, according to Fernandez.
"Very good climactic conditions resulted in high quality fruit, which will allow us to prolong the period of marketing in the case of cherries and other produce," he explained.
Shipping companies have reportedly been working diligently on the maintenance of the containers in the market, in order to increase the capacity and availability of refrigerated storage.
A total 264,365 tonnes of Chilean produce, including cherries, blueberries, table grapes, avocados, nectarines, plums, apples, and kiwifruit, has been exported to China so far this season, representing a 27.7 per cent increase compared the same period last year.
While the focus will be on promoting fruit consumption across China through a new marketing campaign, Asoex did indicate it will look at other alternatives
"We are looking at ways that we can store the fruit in its best condition and are exploring the possibility of redirecting it to alternative markets," said Fernandez.
"We fully trust the actions of the Chinese government aimed at overcoming this complex situation shortly," he added.