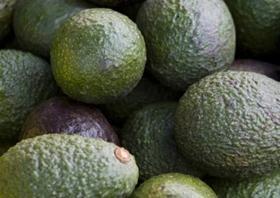 The Chilean avocado industry is anticipating a reversal in fortunes this year as the country's Hass avocado production and exports are tipped to bounce back to traditional levels.

"We anticipate a strong increase in production to between 240,000 and 260,000 tonnes," Adolfo Ochagavía, chairman of the Chilean Hass Avocado Committee told Fruitnet.com.

"Exports should be in the range of 180,000 and 190,000 tonnes and shipments to the US should reach a record of approximately 140,000-150,000 tonnes, which would represent around 76 per cent of Chile's total crop."

Last season, Chile shipped just 55,000 tonnes to the US – the lowest volume recorded in recent years – while in 2006/07 approximately 117,000 tonnes of Chilean avocados entered the US.

The first consignments arrived in the US during week 27 (29 June – 5 July), according to Mr Ochagavía, and shipments are increasing each week, reaching approximately 3,800 tonnes during week 28.

"Chile is anticipating a clear window on the US market from July to mid-September due to a shorter-than-normal California crop coupled with Mexico's low season," Mr Ochagavía explained. "From the second half of September onwards, volume will increase from Mexico, so this will accentuate competition until February when Chile's season winds down."

For the first time this year, the Chilean avocado industry will partner with its counterparts in Mexico and the Hass Avocado Board in the US with the roll-out of a US$2.3m promotion campaign in the US during September and October.

In 2009/10, the Chilean Hass avocado Committee will also coordinate promotions in the UK for the fifth consecutive year, Spain for the fourth year, Argentina for the third year, Chile for the eighth year, Denmark and Sweden for the second year and in Germany for the very first time.

"We are investing heavily to develop other markets with the objective of diversifying our revenue as an industry," said Mr Ochagavía.