Moller founded Hortifrut with the goal of "delivering fresh berries to the whole world, every day"
Victor Moller, founder and president of Chile's Hortifrut, died on Wednesday at the age of 79.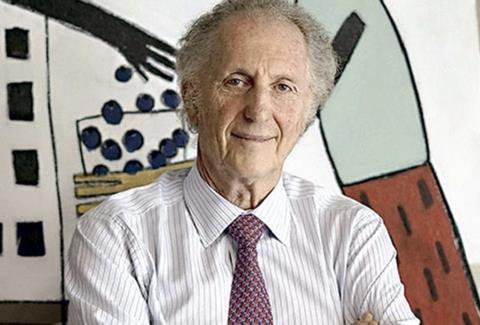 Moller founded Hortifrut in 1983 with partner Juan Sutil with the mission of "delivering fresh berries to the whole world, every day". By the following year it had become the biggest exporter to the US during its counter season and three years later the company embarked on its first exports to Chile.
In 2012 the company went public, raising US$67.3m to fund the next stage of its international expansion. Today Hortifrut is the largest blueberry marketing platform in the world and the second largest berry marketer, with sales of US$845m in 2021.
Hortifrut works with 600 growers worldwide, most recently expanding its production footprint with new blueberry farms in Colombia and Ecuador, and raspberry plantations in Portugal and Mexico.
"In the early 1980s, he was at the forefront of introducing berry genetics, production and marketing from Chile to the US, Europe and Asia, transforming Hortifrut into one of the leading Chilean companies with a global business vision, always hand in hand with technological innovation and sustainability," Hortifrut said in a statement.
Juan Ignacio Allende, Hortifrut's general manager said Moller would always be remembered "for his leadership, concern for people, judgement in decision-making and strategic vision, qualities that have allowed him to successfully lead the company's destiny since its creation in 1983."
During his career, Moller received multiple awards, including Businessman of the Year from Icare, the Chilean Institute of Rational Business Administration in 2007.
He was well known for his global vision, strong focus on people and team building and for championing innovation, technology and sustainability.
Cristián Allendes, president of Chile's National Society of Agriculture (SNA) said: "Moller made is way years ago in an area that was unknown to many. He managed to position fresh blueberries internationally and consolidate Hortifrut as the largest producer of this product worldwide. We will remember him for his leadership in the sector and his vision of creating a company".
In Hortifrut's most recent annual report, Moller commented on the lasting impact of the Covid pandemic on society.
"The future holds tremendous challenges and opportunities for us, especially in balancing the equitable development and well-being of humanity, the planet and its ecosystems, contributing to prosperity and sustainable quality of life for future generations," he wrote.
Having established Hortifrut as the world's leading blueberry marketer, Moller said the next objective was to "develop the best genetics, quality, specialisation, technology and talent to allow us to achieve the highest productivity and quality of berries, using the least amount of resources: water, land area and inputs per hectare and per kilo produced and marketed".