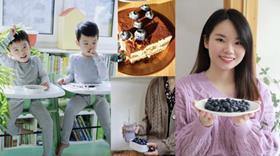 Asia is becoming an increasingly important destination for fresh Chilean blueberries, accounting for 11 per cent of total shipments so far this season.
The total amount of blueberries shipped to the Chinese market reached 6,607 tonnes, which represents 6.6 per cent of Chile's total exports and exceeds the volume of the entire 2020/21 season.
Exporters are targeting young Chinese consumers with promotions aimed at reinforcing the fruit as a healthy snack option.
With the October-April Chilean blueberry season in China at its peak in January and February, the Chilean Blueberry Committee is hard at work capitalising on the popularity of this superfruit among this young and tech-savvy demographic.
An important aspect of this effort is the extensive cooperation with social media influencers covering topics such as food and nutrition, parenting and lifestyle, telling stories about #BlueberriesFromChile.
These influencers focus on the natural flavour and rich nutritional value of Chilean blueberries, while also directing consumers to purchase online through JD.com and other e-commerce platforms.
According to the committee, Posts about Chilean blueberries have attracted more than 50m views and 26,000 comments on the Sina Weibo microblogging platform this season.
Blueberries have even developed an Internet nickname, 'lan pengyou,' which translates to 'blue friends.'
Data from the committee shows that by the end of week 6, Chilean blueberry exports for the 2021/22 campaign had reached 99,842 tonnes. Although the volume peak has passed, Chilean blueberries continue to arrive in the Chinese market.