Entry of Chilean citrus and grapes was discussed during recent bilateral trade visit to Mexico
A Chilean fruit delegation visited Mexico recently to meet with plant health authorities to discuss the bilateral trade in fruits and other fresh products.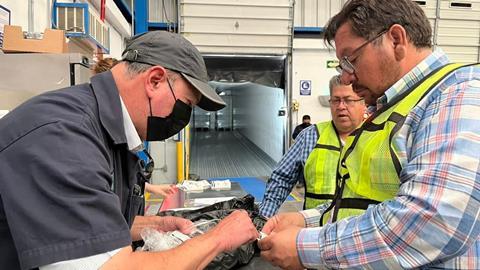 Representatives of Asoex and Chile's Agriculture and Livestock Service (SAG) met with Mexican government officials and SAG's Mexican counterpart, Senasica, to establish a work plan to advance issues of mutual interest.
Citrus and table grapes, along with propagation material, are among the products that Chile is looking to place in the Mexican market, while Mexico is seeking entry to Chile for its limes and mangoes.
The delegation also visited an irradiation plant in Matehuala in San Luis de Potosí where fruit is treated before being exported to the US. Mexico is keen to advance the export of irradiated mangoes to Chile.
A Free Trade Agreement between Mexico and Chile has been in place since 1999. The two countries are also signatories to the Comprehensive and Progressive Agreement for Trans-Pacific Partnership (CPTPP).