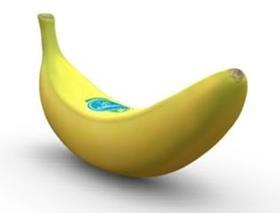 Chiquita has agreed to stop using oil from Canada's tar sands to transport bananas from Latin America to the US.
The fruit producer came under pressure to take action from a US-based environmental group, ForestEthics, which had deployed advertisements and petitions, and encouraged members of the public to overload its social media.
In a letter to ForestEthics seen by Eurofruit, Chiquita senior vice-president Manuel Rodriguez told the group: 'We are committed to directing our transportation providers to avoid, where possible, fuels from tar sands refineries and to adopt a strategy of continuous improvement towards the elimination of those fuels.'
In response to the decision, the Alberta Enterprise Group (AEG) has accused Chiquita of 'misguided greenwashing' and urged Canadians to stop buying its bananas.
Tim Shipton, president of AEG, said: 'Energy derived from the Canadian oil sands is high quality, conflict free, heavily regulated and transparent. A company like Chiquita ought to know better.'
According to AEG's figures, the oil sands industry supports 112,000 jobs in Canada and its firms contracted C$810m (€600m) in goods and services from other Canadian businesses.
But ForestEthics' Aaron Sanger advised: 'Canada's tar sands is all risk and no benefit for leading American brands like Chiquita that are resolved to reduce environmental problems.'
Chiquita, which accounts for around one-quarter of the US banana market, joins a list of 15 companies that have publicly shied away from tar sands.
ForestEthics has said it will now target retailers including Safeway and Walmart.