Foundation introduces Covid-19 awareness programme in South Africa to combat vaccine hesitancy in farming communities
After two years of disruption because of Covid-19, the last restrictive regulations in South Africa were recently lifted. However, in the fruit sector, leading companies have stressed that is important to maintain awareness of the danger that still exists.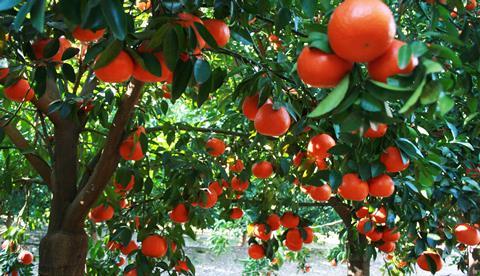 One concern is that there still appears to be vaccine hesitancy in farming communities, and that is why the ClemenGold Foundation has initiated a campaign against vaccine hesitancy in rural production areas.
The Foundation was established by the ANB Group, a diversified and vertically integrated agricultural enterprise that employs more than 4,700 people. The ANB Group is one of the leading suppliers of soft citrus and sub-tropical plants in South Africa.
The Foundation said that the campaign was supported by the Deutsche Gesellschaft für Internationale Zusammenarbeit (GIZ) GmbH on behalf of the German Federal Ministry for Economic Cooperation and Development (BMZ).
This campaign will address vaccine hesitancy and the spread of misinformation using "unique and specially developed industry relevant educational comics and training materials".
According to GIZ, as a federally owned enterprise, it supports the German Government in achieving its objectives in the field of international cooperation for sustainable development.
Joreth Duvenhage, executive director of the ClemenGold Foundation, said a pilot project was being implemented within the ANB Group on its 50 farms and at its five packhouses.
"The aim is to reach out to the surrounding farming communities, training trainers among the workers of citrus growers (even those who have been vaccinated) to become vaccine ambassadors," said Duvenhage. "These empowered workers will then be able share the information with the rest of the workforce, rendering their communities and workplaces safer for all."
According to Daniela Rudner, senior technical advisor of the GIZ Employment and Skills for Development in Africa Programme, funds were made available by the BMZ to mitigate the effects of the pandemic.
"For us, the impact of the pandemic on rural communities including the agricultural sector, stood out,"she explained. "Having worked on empowering farm workers with understandable comic-style employment contracts before, the idea to use the same communication style for a vaccine hesitancy campaign for farmworkers and surrounding communities emerged."
Rudner added that the rural poor often did not have access to understandable Covid-related information. The project aims to empower those communities to get easy to understand information in their local language.