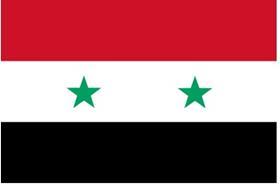 Prince Charles, the heir to the British throne, has emphasised the role that climate change may have played in exacerbating the dire situation in Syria, including drought, civil war and a huge refugee crisis, according to a report in the Guardian newspaper.
The prince implored governments to adopt green measures in order to prevent "nature's bank going bust".
"Some of us were saying 20-something years ago that if we didn't tackle these issues you would see ever-greater conflict over scarce resources, and ever-greater difficulties over drought, and the accumulating effect of climate change, which means that people have to move," he said.
Charles's comments follow the publication earlier this year of a US study into the 2006-2010 Syrian drought.
Its severity, and the failure of Bashar al-Assad's regime to prepare or respond effectively, worsened other tensions, the study revealed, from unemployment to corruption and inequality.
"We're not arguing that the drought, or even human-induced climate change, caused the uprising," said Colin Kelley at the University of California in Santa Barbara. "What we are saying is that the long-term trend, of less rainfall and warmer temperatures in the region, was a contributing factor, because it made the drought so much more severe."
Indeed, human greenhouse gas emissions made such a severe drought more than twice as likely, the study concluded.
Aided by unsustainable agricultural policies, the drought reportedly led to the broad collapse of farming in the northeast of Syria, forcing 1m-1.5m people to head to the cities.
Like Syria, neighbouring Iraq is also suffering from serious water shortages, and both countries rely heavily on flows from the Tigris and Euphrates rivers out of Turkey, whose effective control over the water resources and recent dam-building projects have further heightened tensions in this volatile region.