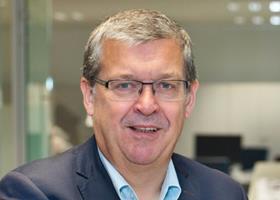 Luc Vanoirbeek, general secretary of the Association of Belgian Horticultural Cooperatives (VBT) and representative of fruit and vegetable growers at Copa-Cogeca, has stressed the importance of collaboration across the sector to achieve its sustainability goals.
He suggested that the media focus on local consumption might be misleading to consumers, given the small proportion of sales it represented.
'If you read the newspapers, you'd think everything has to come straight from the farmer,' he told Nieuwe Oogst. 'This gives a distorted picture. Local offers great opportunities, but it only accounts for 1.2 per cent of total sales.'
Vanoirbeek said it was crucial to highlight the commitment of growers and distributors to sustainability.'We are talking about growers who produce with their heart and soul,' he said, 'and auctions that distribute their products to buyers inside and outside Europe. It is a very stable system.'
However, he said that growers would need financial support and incentives to produce in the most sustainable way possible.
'The sector has an interest in ensuring a strong position for farmers and market gardeners,' he said, pointing out that the European fruit and vegetable sector represented 5m jobs and an annual turnover of €200bn. 'For that you have to organise as growers.'
Vanoirbeek said he was concerned that large Dutch traders in particular were starting to turn their backs on Europe, foregoing support from the Common Market Organisation. 'We have to work together to be able to innovate and to tap into new markets,' he warned.
Better organisation would also boost growers' influence on European policy, he said, focusing on affordable and realistic measures, while addressing the issue of imports that fail to meet EU requirements.
'It's good to set higher standards for ourselves, but we don't have to let in cheap imports either,' said Vanoirbeek. 'Let us continue to communicate this clearly.'