Manual for South American fruit offers best practices for supply chain consistent quality and consistency
The Colombia Avocado Board (CAB), the promotional arm of the Colombian avocado industry in the US, has published its first ever Colombian avocado handling guide.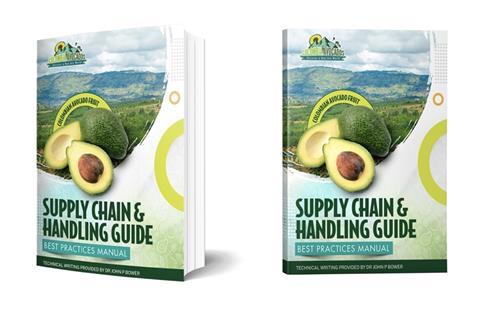 Authored by industry expert John Bower, it includes support for everyone throughout the supply chain, from pre-planting to retail, on the best methods for maintaining the appearance, flavour, and shelf-life of avocados from the Colombian region.
CAB has been working on the guide for nine months, during which time, Bower travelled to the region and followed the supply chain to study the data and the avocados for himself.
It was developed to help growers, shippers, and importers/exporters achieve and maintain the highest quality product for the longest possible time and provides in-depth information as to why CAB recommends steps be taken and how those steps will benefit Colombia avocado quality.
"While the growth [in avocado demand] continues to astound us, we recognise that also means we need to prove ourselves as a consistent and high-quality supply region. This is a tool that helps us move the needle forward and provide those assurances that buyers are looking for," said William Watson, managing director of CAB.
Colombian avocado acreage continues to grow and more and more orchards and packing facilities are being certified for export to the US.
"Providing everyone with access to this free Colombian Avocado Handling Guide, we hope to move toward industry norms for our fruit," Watson said.
"Our goal in developing this guide is to enable every person throughout the supply chain to provide the best avocados possible to their customers and build on our reputation as a global avocado leader."
The handling guide can be downloaded at https://avocadoscolombia.com/the-colombian-advantage/handling-guide/