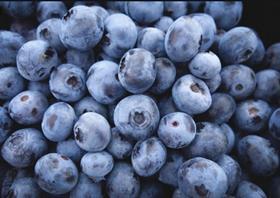 Colombia exported US$1.23m-worth of fresh blueberries in 2020, an increase of 387 per cent on the previous year.
According to Flavia Santoro, president of trade promotion agency ProColombia, the US was the biggest market, accounting for US$858,000 of exports.
Last year also saw the sector open up a number of new export markets, including Russia, Qatar, Costa Rica, El Salvador and Guatemala.
Blueberries are one of the products singled out by the government to boost Colombia's fruit export potential. The country's soil and climatic conditions, together with its proximity to the major export markets and good transport and logistics links make the sector ripe for growth.
Colombia can produce the fruit year round but exporters are particularly interested in filling the windows between Northern and Southern Hemisphere production, when global supply is lower.
Data from trade association Asocolblue shows that there are an estimated 500ha of blueberry production in Colombia, up from 50ha a decade ago.
The sector is attracting increasing investment from Chilean and North American companies and Asocolblue predicts planted area could reach 5,000ha within the next seven to ten years.