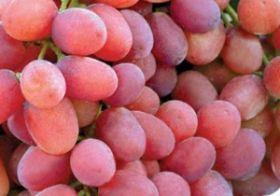 A High Court decision to grant South African exporter Colors Fruit ownership of five seedless table grape varieties in South Africa has been welcomed by the company's managing director, Riaan van Wyk.
The grape cultivars in question, known as the Sheehan varieties, are understood to offer significant commercial potential in a number of major international markets which favour fleshy, crispy grapes, particularly China, Russia and Canada.
Expected plantings this season are set to bring the total planted area to 162ha, and in full production these will likely yield anannual crop of some 700,000 cartons to be marketed by Colors Fruit.
'The fact that these varieties are now under South African ownership is a massive boost not only for Colors Fruit, but for the whole South African grape industry,' Van Wyk told Eurofruit. 'It is a boost for growers who are constantly searching for the best varieties and our decision to bring them to South Africa was a strategic move in the development of our business.'
Following the High Court hearing, ownership of all plant material related to the five varieties – Allison, Krissy, Magenta, Melanie and Melody – in South Africa has been settled in favour of Colors Fruit pending a possible appeal by the respondents, Voorgroenberg Nursery and Olyfenboom.
The company is now free to distribute all new vines ready for planting for the current season to growers.
The Court also recorded a waver by the respondents of their right to appeal a decision to hand over some 229,000 vines to Colors Fruit.
While a decision on the appeal is awaited, Voorgroenberg Nursery and Olyfenboom are no longer permitted to do anything to existing Sheehan variety plants or plant material.