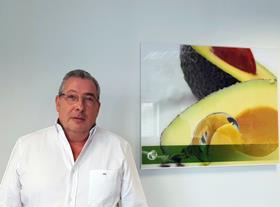 It was with great sadness that colleagues announced the death of Gabriel Burunat, president of French importer Commercial Fruits, who passed away on 11 August.
Gabriel founded Commercial Fruits in 1993, making his mark on the import of avocados from Latin America over the last 28 years.
The family of CSIF importers in France paid tribute to Gabriel, describing him as a 'pioneer and innovator in our profession'.
'He notably contributed to the development of the Peruvian avocado sector and the development of the pomegranate market,' a statement from CSIF read.
'In addition to his professionalism and his internationally recognised expertise, we keep in mind his human qualities. He was a prominent figure in our profession.
'We send our condolences and support to his family, loved ones and collaborators.'