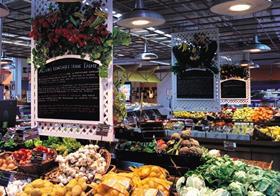 Italian food retailer Conad is planning to extend its network in the south of the country as well as into neighbouring Albania, with a total of 20 new store openings scheduled to take place before the end of 2011.
According to the group, its Conad Adriatico division will invest a total of €12m in the new stores.
Ten of these will be in Puglia and Basilicata, bringing the total number of outlets operated by Conad in the two southern Italian regions to 131.
The remaining ten branches will be established in Albania, where the company is already active through its subsidiary Conad Shqiperia.
According to the company, 95 per cent of the products sold through its Albanian stores will be of Italian origin.