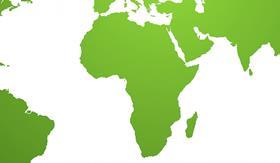 It is uncertain when the nations of Africa will be able to launch their new free trade zone, with the path of Covid-19 through the continent forcing the African Union to postpone the 1 July 2020 deadline.
Dubbed AfCFTA, the trade deal will bring together all 55 member states of the African Union covering a market of more than 1.2bn people.
This includes a growing middle class, and a combined gross domestic product (GDP) of more than US$3.4tn.
In terms of numbers of participating countries, the AfCFTA will be the world's largest free trade area since the formation of the World Trade Organization.
Estimates from the Economic Commission for Africa (UNECA) suggest that the AfCFTA has the potential to boost intra-African trade by 52.3 per cent by eliminating import duties, and to double this trade if non-tariff barriers are also reduced.
South Africa, which currently holds the chairmanship of the African Union, was particularly keen to see the trade bloc introduced this year.
One may forgive South African apple exporters for focusing more on the disruption that Covid-19 is causing in one of their major markets than on the launching of the trade bloc.
The lockdown in most countries has caused borders to close and, due to the slump in the international oil price, the countries with oil-based economies are facing decline.
Over time, South Africa's apple sales in Africa have boosted the continent to being the second biggest export market for South African apples.
The new trade bloc is expected to improve this position further and will also result in more product categories growing their sales on the continent.
The final effect of Covid-19 on the trade deal is yet to be seen. While South Africa's Covid-19 lockdown will be reduced to level 3 on the 1 of June, it has already damaged the local economy, as well as some categories of fresh produce trade.
South African consumers have been focusing on vegetables in a time of less disposable income, while citrus sales have still been very popular.