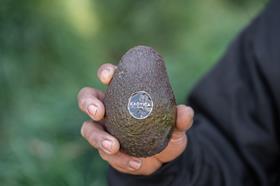 Barcelona-based Cultivar has set up a new company, Cultipalta, dedicated exclusively to the importation, ripening, packing and marketing of avocados and mangoes.
The company has been selling avocados for more than 40 years and was one of the first to offer Spanish consumers ready-to-eat avocados some ten years ago and now hopes to consolidate its position within the category with this latest venture.
"We have proven over time that marketing avocados at their optimum point of ripeness boosts consumption by giving people a more satisfactory eating experience," says marketing director Sandra Sitjar.
Today, it is a leading supplier of premium ready-to-eat tropical fruit, selling to high-end retailers, specialist stores and foodservice customers throughout Spain and Europe and marketing more than 10,000 pallets of avocados and mangoes a year.
Despite being Europe's main avocado producer, Spain's per capita consumption (1.19kg) ranks well below that of other western European countries such as Norway (2.44kg), the Netherlands (2.02kg) and France (1.86kg).
Sitjar is convinced that supplying a consistent product, supported by the right promotions, is the key to unlocking the potential of the Spanish market.
With this aim, Cultivar recently organised Barcelona's first ever festival dedicated exclusively to avocados, recruiting well-known chefs to prepare avocado-based tapas for more than 3,500 people.
"Although still a relatively little-known product for a large part of the population, avocados have great potential thanks to their versatility and nutritional properties and we must continue working to promote its consumption, focusing on educating consumers about its benefits and multiple uses," she says.
"Cultipalta is committed to providing customers with a more specialised service through better quality, more competitive prices, improved logistics, new packaging formats and innovative promotional actions. Avocado is not an easy fruit to work with, it requires a lot of dedication, so we will continue to invest our energy and resources in guaranteeing the best product."