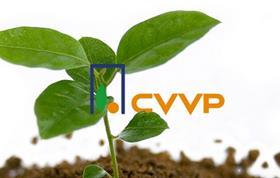 Spain's Protected Vegetable Varieties Club (CVVP) has unveiled a brand new image and message: 'Join us. Grow with us'.
The objective of the new campaign is to publicise and divulge the intangible assets that are managed by the company, which, to a great extent, benefit the plant breeders and master licensees of plant varieties.
"Being able to rely on CVVP to manage your plant varieties not only means having the support, backing and the personalised help of a consolidated company, which has experience in the sector. As it conveys through its new campaign, it also means growing in talent, distinction and ambition," said the company's manager Reyes Moratal.
"Under the slogan, 'Join us. Grow with us', CVVP promotes growth and gives potential members the opportunity to join a strong community of plant breeders and experts, to attain the same objective: be successful in managing their plant varieties."
The company has chose a ring of leaves as the image of the campaign to convey unity, protection and the ongoing evolution of the company and it appears on all the promotional gifts, leaflets, letters and packaging that are included in the campaign.
CVVP has managed famous varieties such as Nadorcott, m7, the Summer Prim lemon and the Leanri mandarin for several years. One of the most recent additions to its line up is the Kibi brand of red and yellow kiwifruit varieties.
"With passion, experience and responsibility in terms of agricultural sustainability and food safety, CVVP demonstrates its know-how and ability to manage new plant varieties," Moratal continued.
'This new campaign helps consolidate it as being the protective framework and the connecting point between professionals and experts of the fruit and vegetable sector, to be successful in the development and renewal of plant varieties."