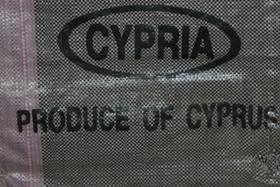 The financial operations of Cyprus' biggest packing and exporting fresh produce organisation have come under the microscope following allegations of mishandling of funds.
The In Cyprus news website reports that the Co-operative Growers Marketing Union (Sedigep) is being investigatedby the Cooperative Societies Supervision and Development Authority (CSSDA), with the union said to have sustained millions of euros in damages.
An investigation reportedly launched following instructions from CSSDA deputy commissioner Kypros Protapapas has allegedly led to the resignation of six of the nine Sedigep board members.
Some of the allegations include a conflict of interest between members, along with board decisions that continuously favour certain companies, In Cyprus reports.
Founded in the 1960s for the purpose of packing, marketing and exporting the agricultural produce, Sedigep is the island's biggest co-operative growers' union.
It now has around 550 members and is the biggest packing and exporting organisation in Cyprus, handling more than 30 per cent of the island's total export trade in citrus fruit and later potatoes.