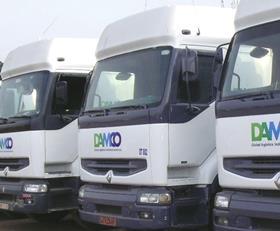 Damco has revealed that it was honoured at the recent SCM Logistics Excellence Awards, held in conjunction with the 7th Annual SCM Logistics World conference, with the logistics group landing the Supply Chain Best Partnership Award for outstanding contributions to supply chain partnerships.
'Damco is a provider of supply chain solutions and logistic services that has played a significant role in driving supply chain and logistics excellence in their client organisations, resulting in improved business performance,' said Lynette Han, general manager of conference organiser Terrapinn.
'The award illustrates the importance and significance of supply chain partnerships, particularly during volatile economic landscapes and when facing fast-changing market demands,' she added. 'Winners of this award are organisations who have gone beyond the conventional terms of their contracts and business deals to help and support their clients in mitigating the challenges of a volatile economy as well as the ever-changing business and consumer landscape.'
The SCM Logistics World Conference, held at the Marina Bay Sands Singapore, brought together more than 500 executives in the supply chain and logistics industry. The delegates of the conference and supply chain practitioners around the world cast their votes in a global voting system.
'We are very proud to receive this award,' said Martin Thaysen, global chief commercial officer for Damco. 'We are working to put the customer in the centre of all our activities, and this shows we are on the right track. The key is to constantly improve services. Another good indicator is that our 2011 customer satisfaction survey shows increased customer satisfaction for the 4th consecutive year.'