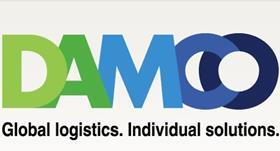 Damco has announced the launch of a new office in Djibouti as it looks to expand operations into the Horn of Africa.
The facility has been introduced to assist import and export customers in Ethiopia and Djibouti with their logistics challenges, and brings the total number of offices in sub-Saharan Africa to 32 across 26 countries.
Damco said that customers in the area will benefit from ocean freight forwarding, customs clearance and extensive inland transportation services, with Djibouti's position on the Major east-west trade lane between Europe, the Middle East and Asia turning the port into a key transportation hub.
'Djibouti is the key gateway into the Horn of Africa, in particular for Ethiopia, and benefits from modern shipping terminals and an array of shipping lines servicing the port,' said Nils Havsager, CEO of Damco Africa. 'Furthermore, it is very closely linked with the economies of the Middle East where Damco also has a strong presence.
'The opening of the Djibouti office follows on from Damco's expansion into Zimbabwe and Mozambique at the end of 2009 and re-affirms Damco's commitment to Africa as well as our strategy of expanding the company's presence in emerging markets,' he added.