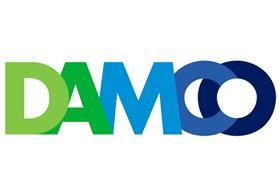 Freight forwarding specialist Damco has noted an improvement in its performance based on the results of a recent customer satisfaction survey.
According to the group, a survey of 2,540 customers saw an 'impressive improvement', moving from an average performance to a high scorer.
In the customer survey, which Damco carries out on an annual basis, some 75 per cent of customers said that Damco was average or above average in the industry, while 84 per cent of respondents agreed that Damco was a 'very innovative' company.
'We have placed the customer at the centre of everything we do, also at executive level, and our departments strive to work more closely together to ensure the customers' needs are met,' said chief commercial officer Martin Thaysen.
'The new result shows that customers are acknowledging what we are doing,' he added. 'We are very happy about this but by no means content. We make every effort to constantly improve – we work very hard to see things from the customers' perspective and try to identify what is important to them. This allows us to create solutions that add value for the customer.'
According to Damco, the results of the survey show that the group is scoring highly in understanding customer needs, service delivery and account management.