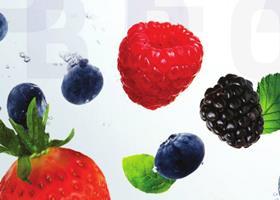 Denmark's largest food retailer, Dansk Supermarked, is planning to run a major cross-marketing campaign combining fresh berries and cosmetic products later this year, Eurofruit has learned.
The campaign, which is currently in the planning stages, is due to be rolled out in the autumn.
Speaking at this year's Global Berry Congress in Rotterdam, Dansk's head of fresh produce sourcing Susanne Hounsgaard explained that new ideas such as cross—category promotions were essential to building new demand.
"Everyone in the berry supply chain has to combine expertise to make it a great business," she said. "We still have a lot to do in terms of presentation of berries in store."
According to Hounsgaard, Dansk has developed an annual berry plan to ensure that there is a commercial focus on the category all year round.
Berries are now the largest fresh produce category in Denmark in terms of sales value, she added.
Dansk currently has just over one-third of the Danish market, where it operates the Netto, Føtex, Bilka and Salling chains.