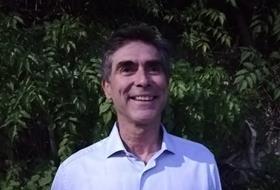 Viveros California has appointed Joe De Ruse to head up its research and development team as the company consolidates its position as one of the leading soft fruit nurseries serving Europe and North Africa.
De Ruse has extensive experience in the berry sector, having previously led genetic improvement programmes in several nurseries in southern and northern Europe and Morocco.
After studying Soil Science he began working in berry production in California's Central Valley before moving to Spain as an agricultural consultant, working with companies such as Grodan, Daymsa and Driscoll's.
At Driscoll's De Ruse oversaw Spain's nursery programmes in strawberries, raspberries, blackberries and, more recently, blueberries.
In his new role at Viveros California he will be in charge of quality and research and development.
"Every year presents new challenges in the berry sector and this requires dynamic people with innovative ideas that can address each season with humility and passion," De Ruse said.
Antonio Arjona, director of Viveros California, said: "We have known Joe for a long time. His talent, leadership skills and proactive attitude focused on continuous improvement make him an exceptional person.
"All this, together with a great experience in the soft fruit sector, both in plant improvement and propagation, means having him in our R&D team will help us achieve new challenges in this exciting sector."
Viveros California produces more than 100m strawberry plants that are sold throughout Spain, Italy, North Africa, Greece, Portugal, Germany, Eastern Europe and Latin America.
In recent years it has focused on research into new strawberry varieties and the development of other berries.