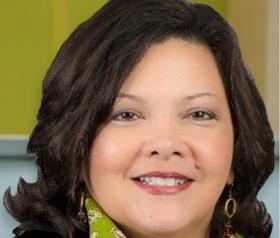 Hazel Technologies has appointed Delma Heileman to the company as director of sales-retail.
Heileman has over 30 years of account management experience in the produce industry.
She previously held several roles at Chiquita, including Southeast regional sales customer manager, working across several commodities including avocado, grapes, stonefruit, melons and pineapple.
She also worked as national account manager at Fresh Express, where she managed sales activities at Kroger, Albertsons, and other retail and wholesale customers for the value-added salads and healthy snacking segments.
In addition to her time at the Chiquita and Fresh Express, Heileman was director retail sales at Fresh Food Group.
At Hazel, Heileman will lead the North American retail sector and promote programmes to extend the shelf-life of fresh produce at shelf and home.
Over 250 grower-packer-shippers across 12 countries partner with Hazel Tech as a post-harvest technology provider.
Founded in 2015, Hazel's flagship technology uses the slow-release of active, shelf-life enhancing vapor in packaging inserts called sachets to delay the spoiling process in fruits and vegetables.
Once protected by Hazel's technology, the produce's shelf-life is increased by up to three times providing a better experience for retailers and consumers.
"Hazel's vision and mission is something I can really get behind," said Heileman, "I believe our industry is ready for such a unique, easy-to-use innovative offering and I look forward to bringing it to the forefront by working with our current and future customers."
"At Hazel we recognise how hands on experience across the supply chain is integral to understand opportunities and challenges for our solutions," commented Kelly Hale, VP of sales,
"Delma's command of the produce retail segment is paramount to our success as Hazel continues to provide value from farm to fork."