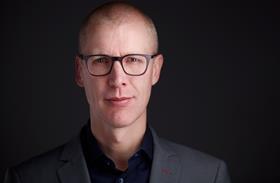 Dutch vegetable grower-supplier Haluco has announced the appointment of Dirk Willem Blijleven as its new chief commercial officer (CCO) and member of the board of directors of TP Haluco, a move effective from 1 February 2020.
Described as 'an accomplished leader with significant experience working across the supply chain and diverse markets', Blijleven, has worked in the food & fresh industry for more than two decades, most recently manager buying for Aldi Netherlands.
Lorcan O'Connor, Total Produce regional managing director for the Netherlands, welcomed Blijleven to Total Produce – Haluco.
"Dirk Willem has a demonstrable track record in delivering efficiencies and synergies from scale and in embracing change; meeting challenges, harnessing market opportunities and delivering growth,' said O'Connor. 'I wish him every success in his new role at what is an important juncture in the evolution of TP Haluco."
Jan van der Lugt, founder and co-owner of TP Haluco added: "Dirk Willem joins TP Haluco during a period of considerable change across the wider horticultural sector in the Netherlands. Customer focused, Blijleven is a strong communicator and a consensus builder with strong leadership skills and a clear vision. As such, the Board and I are confident that Dirk Willem is the right person to deliver value to our customers and shareholders as our company enters its next chapter of transition and growth."
On assuming the position, Blijleven said: "I am honoured to have been appointed TP Haluco's CCO. Ours is an organisation dedicated to bringing together the collective resources and core competencies of diverse growers in the Netherlands and worldwide. I will do my best to serve all of our stakeholders by helping to empower our growers and our people to fulfil their ambition and their passion to make a difference."