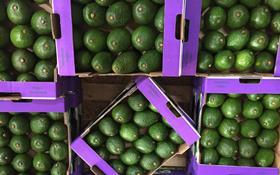 Despite the many obstacles faced by the industry during 2021, Kenya's Keitt Exporters enjoyed an encouraging year, according to operations and commercial director Dipesh Devraj.
Disruptions including Covid-19 and Brexit may have created some logistical challenges, but Keitt has managed to continue investing in new facilities and in the expansion of its avocado production.
"The airline industry has incurred massive losses during the pandemic, and air capacity remains a big challenge to date for Kenya," says Devraj. "It has also affected freight costs, which have gone up by almost 40 per cent."
Nevertheless, 2021 has seen Keitt expand its avocado farms by 150ha, install a state-of-the-art production unit for avocado oil and open its second packhouse in Kenya, one of the largest in East and sub-Saharan Africa, according to the company.
"We remain optimistic," says Devraj, "with the expansion of our operations and farms giving us over 750ha of avocado production, including our own orchards and those of other commercial growers attached to our Home of Avocado Farmers programme."
This programme was initiated in 2019 and now boasts 5,000 farmers, including small, medium and large-scale growers. "Through this initiative, we secured the number one position from Kenya," reveals Devraj, "shipping 626 containers by sea and a further 3m tonnes by air."
According to Devraj, the fruit business has seen a positive commercial turnaround, with the pandemic encouraging significant lifestyle changes among consumers.
"Our fruit business has seen tremendous growth, as has our vegetable business," he says. "Our whole production was sold out, compared with the previous year, when we had to dump around 200 tonnes of vegetables due to the pandemic and issues with airfreight. We incurred heavy losses, but have recovered well, in spite of the high airline rates. The fact that we are a vertically integrated business with our own group freight forwarding company has helped us to ride out the storm."
Devraj believes the support that Keitt provides its growers is key to its growth. "We provide our farmers with full guidance, crop management and integrated pest management solutions to enable them to reap great yields," he says.
Kenyan farmers along the Rift Valley region have had to contend with phytophthora, a fast-spreading fungal disease that attacks the roots of the trees.
"At Keitt, we have training sessions and agronomy field days year-round to train our farmers on methods to counter this issue before it spreads," says Devraj. "It all starts with the quality and foundation of the seedlings, which we produce in our certified nurseries, with soil drenching, topsoil work, irrigation, fertigation programme controls and pollination management in place."
Keitt advises its farmers to plant on a half-metre ridge at a specific density, with IPM controls set up for pests such as fruit fly and false codling moth.
"We ensure trees are fed essential nutrients like boron, zinc and calcium to improve fruit quality and size," says Devraj. "We also have a dedicated organic farm. The Keitt Group is currently strong in Kenya, but we will soon be looking to expand our East African footprint further."