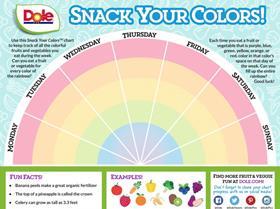 Dole marked National Banana Day yesterday (15 April), continuing its support of families abiding by nationwide stay-at-home orders during the Covid-19 outbreak by launching the Dole Healthy-at-Home video series.
The inaugural video featured Melanie Marcus, Dole's health and communications manager, celebrating the holiday in her kitchen by preparing her recipe for Chocolate Banana Ice Cream (aka Frozen Banana Blast).
This will be followed by other videos showcasing healthy, easy-to-make Dole recipes calling for fresh fruits and vegetables.
The series has been created in partnership with Action for Healthy Kids (AFHK), a national nonprofit that is working with Dole to build healthier kids and families.
In March, Dole launched an At-Home Resource Page featuring the most useful family resources it has developed over the years plus new nutrition tips, kid-friendly recipes, free printables, at-home activity ideas, and research-backed suggestions from Marcus.