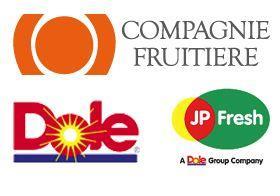 Dole Food Co., the California, US-based fruit and vegetable producer, has confirmed that it has reached an agreement with French group Compagnie Fruitière to sell its ripening and distribution business in France as well as UK ripener, marketer and distributor JP Fresh.
Funds raised by the sale of the two operations will be used to reduce Dole's debt, group chief executive officer David DeLorenzo told The Packer.
While the JP Fresh sale price remained undisclosed, Dole said in a statement that it combined with the sale of the group's floral division and production area in California, Mexico and Hawaii would amount to approximately US$145m (€98.8m).
Dole had owned JP Fresh outright since 2006, when it acquired the 65 per cent of the company that it did not already possess. It also holds a 40 per cent stake in Compagnie Fruitière, Europe's leading supplier of bananas from West Africa.