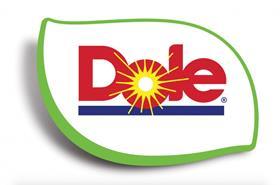 Dole plc, the company created following the merger of Total Produce and Dole Food Company in July, has released it results for the third quarter (Q3) and first nine months of 2021.
Pro-forma revenue for the third quarter increased 0.3 per cent to US$2.3bn, driven by growth in the fresh vegetables and diversified fresh produce – Americas and ROW divisions. This was offset by decreases in fresh fruit and diversified fresh produce – EMEA.
However, Q3 pro-forma EBITDA fell 35.4 per cent to US$59.7m compared with the prior year period, and pro-forma adjusted net income decreased 88.1 per cent to US$3.7m.
Dole said that the EBITDA drop was predominantly driven by decreases in fresh vegetables due to weak markets in its fresh packed vegetables business and inflationary headwinds in value added salads, as well as EBITDA decreases in the fresh fruit division due to ongoing supply chain impacts following last year's hurricanes.
Inflationary pressure also contributed to higher costs of production during the quarter, the company explained.
For the January-September period, pro-forma revenue increased 4.5 per cent to US$7.1bn, with EBITDA increasing 12.6 per cent to US$337.7m and net income up 22.5 per cent to US$131.6m.
"Dole plc has delivered a strong performance for the first nine months of 2021 in the context of inflationary pressures across
our North American and European markets during the third quarter,' said Carl McCann, executive chairman of Dole. 'With industry wide supply chain congestion and labour shortages, our diversified business model has proven itself to be responsive and resilient.
'We are very pleased with the response of our divisions and people in the face of these challenges and are confident in our ability to meet our full year outlook," he added.