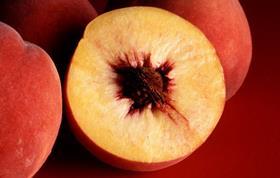 Europe's stonefruit market is in a state of crisis so severe, according to industry sources, that government representatives from France, Italy and Spain have taken the unusual step of approaching the European Commission for support.
Following a video conference call involving members of the Italo-Franco-Spanish contact group for peaches and nectarines last week, ministers from all three producer countries have agreed to send a joint letter to the European Commission's Directorate-General for Agriculture and Rural Development (DG Agri) in which they will request the immediate activation of measures set to be included in planned reforms to the common market organisation, in order to manage the situation currently affecting stonefruit.
Marketers have reported a major reduction in prices paid at source for peaches and nectarines in particular, raising fears of a repeat of similarly disastrous campaigns in 2009 and 2011.
The situation has apparently been exacerbated by poor weather in certain markets and adverse conditions which affected product quality during harvesting, combined with increased production across a number of European regions that has depressed prices.
The situation in Ukraine and Russia has reportedly also disrupted sales this season in what is traditionally a major market for Mediterranean stonefruit.
Alessandra De Santis, who is in charge of fresh produce at the Italian producers confederation Cia, told Italiafruit News the letter to DG Agri would be accompanied by a technical dossier about production and prices during the 2014 campaign.
"To back up our request, an Italian delegation intends to act through Copa-Cogeca with the idea of writing and submitting a document signed by other delegations, involving other producer countries like Greece," he added.
Francesco De Leo, fresh produce representative at Confcooperative, added: "The outcome of the contact group has been very positive: the agreement between the three governments continues and, at this point, the ball is in the Commission's court and it absolutely must declare its intentions by this week, otherwise it risks coming too late."