Ecuadorean Embassy in The Hague seeking European participants for unique matchmaking events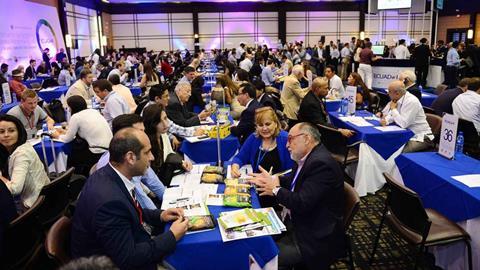 Ecuador will hold a series of networking events focused on sustainable trade in a bid to strengthen its trade links with Europe.
Led by Juan Carlos Yépez, recently transferred to The Hague from London, the events will connect Ecuadorean suppliers with European buyers and leaders. The Embassy of Ecuador in the Netherlands recently appointed Yépez as its new head of commercial – Pro Ecuador, a role he previously held for 10 years in the UK.
During his tenure in London, Yépez successfully expanded the UK market for Ecuadorean products and services by connecting thousands of suppliers with UK buyers of fresh fruits, flowers, cocoa, chocolate, coffee, processed foods, seafood, crafts and textiles from Ecuador.
In his new role in the Netherlands, Yépez will be responsible for export promotion, business matchmaking, international trade advisory, business intelligence, market research, supply chain, international transport, marketing, investment promotion, quality control and marketing campaigns.
Yépez commented: "I am thrilled to start this new chapter in the Netherlands – a country that is renowned for being a sustainability and technology leader in Europe, not to mention the biggest logistics hub on the European continent.
"Focusing on sustainability and ethical practices, I will be identifying and developing Dutch import opportunities for Ecuadorean growers and suppliers of products including fresh fruits, seafood, coffee, and cocoa. I'm also excited about searching for the best business practices in the Netherlands to share with Ecuadorean companies, and to invite Dutch companies to invest in Ecuador."
Yépez and his team are already planning numerous trade missions and business matchmaking events to maximise the sustainable and ethical trade and investment opportunities in Europe for Ecuadorian food and drink exports.
These include a sustainability matchmaking event on 10 May at the Chamber of Commerce in Amesterdam, where selected sustainability leaders from Europe will have the unique opportunity to connect with 15 B Corp-certified companies from Ecuador, and Business Matchmaking Ecuador 2023, which takes place on 30-31 May in Guayaquil and will convene over 350 leading Ecuadorean exporters across a variety of sectors, including fresh produce.
"We wish to invite buyers from the Netherlands, the UK, Spain, France, Italy, Sweden, Germany, Belgium, Portugal and Australia who are interested in sourcing sustainably-grown products from Ecuador, especially bananas, plantain, baby bananas, exotic fruits, and flowers," Yépez said.