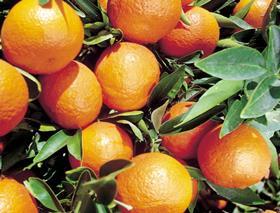 Last season, Egypt saw its citrus exports soar by over 20 per cent, as the country edged out South Africa to become the main citrus exporter to the EU. Egyptian citrus expert Ahmed Ghazy revealed that Egyptian citrus exports totalled around 1.7m tonnes last season, with the market focus primarily on Europe and Asia.
"Last April, Egypt reached an agreement to export citrus to Japan," he says. "These are the first containers after a 25-year ban on citrus from Egypt. This is a great success for Egyptian quarantine procedures and agricultural standards, as Japan is a very strict market. We hope to send big quantities of premium quality citrus in the future."
Dr Samir El-Naggar, chairperson of exporter Daltex praised the role of Egypt's Minister of Agriculture and Land Reclamation ElSayed ElKosayer, as well as the Egyptian Agricultural Quarantine Department, in sealing the deal.
Dr Ahmed El-Attar, director of the Egyptian Agricultural Quarantine Department, told Egypt Daily News that the application and implementation of phytosanitary requirements were central to the agreement.
Exports are reportedly allowed only through offshore shipments and from a list of farms and packaging stations coded and verified by the Egyptian Agricultural Quarantine Department, which is working to certify all farms and packhouses in accordance with international standards, maintaining the good reputation of Egyptian citrus globally.
Measures include the use of special examination committees to ensure that shipments are free of any trace of fruit fly and to fully supervise the implementation of all the Japanese requirements, including on packaging materials, labelling, documentation and cooling.
El-Attar said that the opening of the Japanese market had been the biggest challenge for the Agricultural Quarantine Department in recent years, but that it was confirmation of the international quality of Egyptian citrus.
Changes could reportedly be made next year for imports into the EU market, with the European Commission suggesting the possibility of establishing new measures for fruit imports from Egypt, as well as Turkey. The Commission stated that it would take into account any incidents of excessive pesticide residues when choosing which countries would be audited in 2022.