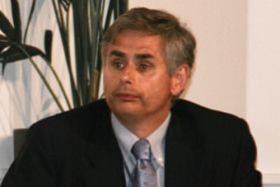 Apple and pear industry representatives from six European countries have decided to work together in pressing for greater access to the US market, it has been revealed.
Speaking at the European Fruit Summit in Cesena, Italy, on 5 October, Freshfel Europe general delegate Philippe Binard – also general secretary of the World Apple and Pear Association – confirmed that Belgium, France, Italy, the Netherlands, Portugal and Spain were collaborating in order to push for market access.
'With the weight of the EU, and in particular the weight of these six members countries, this could be an interesting development,' commented Mr Binard. 'This could lead to similar negotiations with other markets where access is currently denied, including Korea, Latin American countries and countries in the Mediterranean.'
Mr Binard said there had been a welcome 'change of mentality' among the respective fresh produce industries in each of the individual countries concerned. 'EU member states are realising that competition is elsewhere, not within Europe but in places like North Africa and the Middle East, which could be interesting and important markets and offer a chance to reduce the reliance for example on Russia.'
Michelangelo Rivoira of Italian kiwifruit exporter Kiwi-Uno, welcomed the development but warned of major challenges ahead: 'Shipments to the US can definitely be strengthened, but I believe today it's more difficult than Russia, where consumption potential is quite good, or to other eaastern countries.'
Renzo Piraccini, managing director of Italian export giant Apofruit, agreed the road ahead was likely to be a tough one when it came to negotiating access not only to the US but to other major third-country markets.
'Phytosanitary barriers in the US, China, Japan and Korea remain an enormous problem,' he told delegates. 'We're trying to apply some pressure, but after more than five years there is still no end to the problem in sight.'
'For kiwifruit, for example, Japan and Korea are closed to us,' he noted, before adding. 'Mediterranean fruit fly is supposedly the main stumbling block, but it's a false problem. The barrier is a false one.'
The European Fruit Summit, organised by Cesena Fiera as a curtain-raiser to the annual trade fair Macfrut, saw several of the European fresh produce sector's leading players take part in panel discussions focusing on apples, pears, citrus and kiwifruit.
A full report on the event will appear in the November/December issue of Eurofruit Magazine. To reserve your copy, please subscribe here.