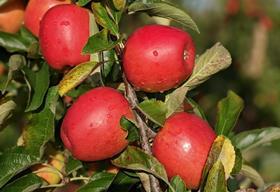 T&G Global has said that the European Jazz apple season is expected to bring 'plentiful volumes of perfectly sized, tangy-sweet apples', despite severe weather conditions throughout the growing season.
According to the group, which grows Jazz under license in New Zealand, the US, Chile, South Africa, the UK, Europe and Australia, severe frost and cool weather conditions throughout spring meant it was likely apples would observe defects.
However, thanks to the efforts of Jazz growers' in implementing successful frost protection measures, T&G Global has forecast a bumper season ahead.
Frank Alluine, T&G Global's European varietal development manager, said the news was 'really positive' and had been the result of a lot of work by all Jazz growers.
"We cannot control mother nature, but our growers are working hard to deliver top quality apples for the new season,' Alluine explained. 'If there are no new disruptive elements between now and harvest, we expect to have high quality fruit for the upcoming season."