Union welcomes calls to establish Official Living Wage Compliance Verification for banana sector workers
Fenacle, the Ecuadorean agricultural workers union, has welcomed calls from the banana industry for the government to enforce the payment of the living wage to banana workers.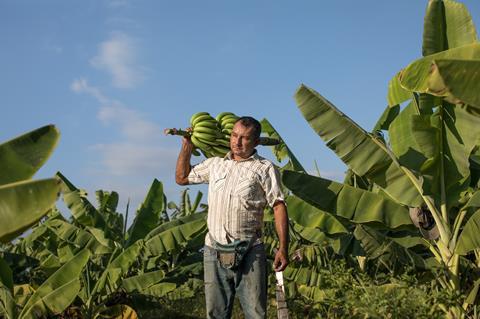 The sector has asked the government to establish an additional mechanism to guarantee compliance with the living wage as established by the Ecuadorian Constitution – the so-called 'Official Living Wage Compliance Verification'.
"The establishment of the new mechanism is a beneficial move to ensure the payment of fair living wages: the important role of competent labour inspectors in verifying the payment of a fair living wage, ensuring comprehensive traceability, fostering accountability, and enabling appropriate sanctions in cases of non- compliance will lead to positive outcomes for workers in the banana sector," Fenacle said.
"In fact, such additional controls play a crucial role in safeguarding their rights, promoting fair compensation, and upholding the principles enshrined in the Ecuadorean Constitution.
"Consistently with our advocacy efforts to promote workers' rights, we firmly believe that the responsibility of overseeing and enforcing the payment of a fair living wage should be on the Government authorities. This is crucial to avoid potential complications and bias that may arise if these labour inspections were to be conducted by private entities. Precisely, the impartiality and credibility of the wage compliance process can only be guaranteed through the oversight of a governmental body."
Fenacle said it would continue to work with the banana sector, the government and other relevant stakeholders to promote fair wages and decent working conditions, remaining dedicated to advocating for the rights and well-being of workers.