Fruit and vegetable exports for the January-August period fell 7.7 per cent in volume, while value climbed 6.5 per cent
Spanish exports of fruit and vegetables dropped 7.7 per cent in volume terms during the January-August 2023 period, down to 7.6m tonnes.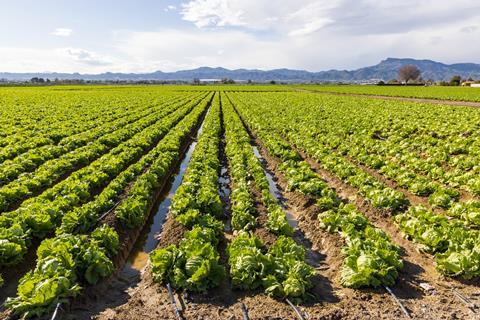 However, the value of the country's fresh produce exports through those eight months climbed 6.5 per cent on the previous year, up to €11.7bn, Fepex reported.
Fruit volumes in particular took a hit, down 11.5 per cent on January-August 2022 to 4.1m tonnes, according to the latest data from the Customs and Special Taxes Department of the Tax Agency.
Citrus, watermelon, melon and stonefruit headed up the list, while the overall value of fruit exports rose slightly by 0.7 per cent to €6.27bn.
In vegetables, volumes dipped 2.7 per cent to 3.4m tonnes, while export value jumped 14 per cent to €5.4bn.
Fepex said that peppers and lettuce were the most exported vegetables, followed by tomatoes.