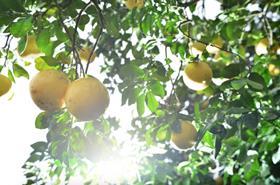 The United States Department of Agriculture (USDA) has projected no change in Florida orange production in its May forecast.

Released Wednesday (12 May), the USDA's National Agricultural Statistics Service report predicted Florida orange production to remain at 51.7m boxes.
Florida grapefruit production decreased 100,000 boxes to 4.2m. The production of specialty citrus also decreased slightly from 950,000 boxes to 900,000 boxes.

"Today's forecast reflects the ongoing challenges this industry is facing but it does not paint the whole picture," said Shannon Shepp, executive director of the Florida Department of Citrus.
"Florida citrus growers are working hard every day to support demand by exploring new ways to improve production and investing in research to solve citrus greening,' Shepp added. 'We are confident they will prevail and Florida citrus will remain available to all who seek it out."