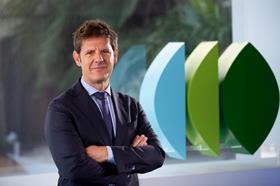 Foodiverse has appointed Jesús Gómez as its new CEO. Gómez previously served as managing director of Agromediterránea, one of the group's main companies.
"I am really excited to face this new stage. We are taking on the challenge of bringing Foodiverse forward in a new growth phase marked, in its organic plan, by a strong commitment to sales, and accompanied by solid inorganic growth to make Foodiverse the European leader in fresh and healthy foods," he said.
The company has made two further appointments to its executive team. David Navas, who has international experience in companies such as Allianz and Supermercados Día, is named business development director.
Francisco Sánchez Ocerín becomes the new director of Agromediterránea. He previously worked as deputy director at Kölla Valencia and fresh products procurement director at Carrefour.
Foodiverse said the reinforced executive structure marked a new level in its growth and development strategy.
Under its Horizon 2025 strategic plan, the company wants to become the European leader in the fresh and healthy products. It currently markets more than 1,000 products, including ready-to-eat vegetables, salads and fresh fruit, as well as baby food and plant-based products, under its Sun&Vegs, Bio Sun&Vegs and Byba brands.
Over the past few years, the group has incorporated a number of companies including Spain's Agromediterránea, Germanhy's Thurländer Salate, Switzerland's Josef Müller Gemüse and Italy's Novanatura. Today it has nine production plants in Europe and farming operations of 4,000ha in Spain.
Foodiverse posted sales revenue of €311m in 2020. This included €93.6m for its agricultural operation, an increase of 23 per cent on the previous year, and €190.6m in its fresh-cut business.